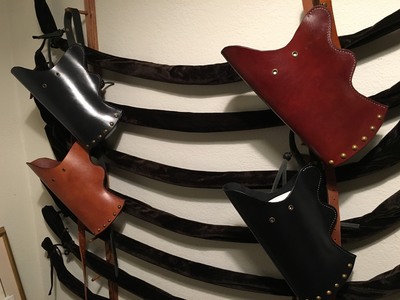 In Stock
Last updated: 2017-04-26
This is a snapshot of our current inventory. If you are interested in purchasing an in-stock item, please contact cinnabarbow@gmail.com. All prices do not include shipping. If there is something you want that is not on this list, please contact us to place a custom order.
Spearman Bows
Scorpius Bows
Scorpius Turkish, 46#@28", Walnut finish: $420 [on hold]
Mariner Bows
Ming-5 (Riser only): $230
In-stock bows are intended for customers in North and South America. Other customers may contact one of our official partners to order bows in their respective region.
Quivers
Rings
Please inquire with cinnabarbow@gmail.com.